Sheila from One Person's Journey through a World of Books hosts this meme and I love to participate in it! Head on over and check out her blog and the great participants there.
The votes are tallying up.. (well, as much as they can tally…) so vote, vote, vote for November's read-along book! I'll make the announcement on November 1st!
I was really sad to learn that, despite desperately wanting to read it, I couldn't get access to Draw the Dark.  For some reason, my Adobe wouldn't convert it and my Kindle couldn't either. This made me sad. =(
Books I've read this week (Links to reviews):
Butterfly Swords by Jeannie Lin
Gateway by Sharon Shinn
The Familiars by Adam Jay Epstein and Andrew Jacobson
Jane by April Lindner
1984 by George Orwell
The Distant Hours by Kate Morton
Book reviews posted this week:
None other than those posted above. (Need to get a bit of a cushion back!)
Books to read this week: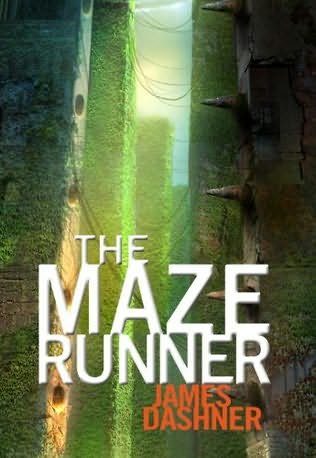 The Maze Runner by James Dashner (reread)
The Scorch Trials by James Dashner
Heart with Joy by Steve Cushman
Of Bees and Mist by Erick Setiawan
The Fairy Godmother by Mercedes Lackey
As you can see, an interesting mix.  What are you reading this week?