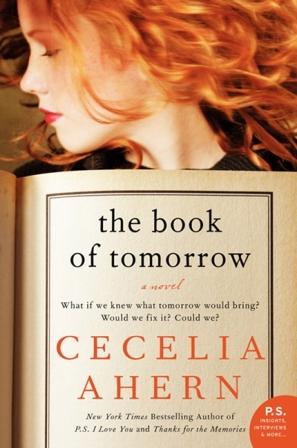 Order from:
Reason for Reading:
Cecelia Ahern has been my go-to guilty pleasure author for a while.
Summary from GoodReads:
Tamara Goodwin has always got everything she's ever wanted. Born into a family of wealth, she grew up in a mansion with its own private beach, a wardrobe full of designer clothes and all that a girl could ever wish for. She's always lived in the here and now, never giving a second thought to tomorrow. But then suddenly her dad is gone and life for Tamara and her mother changes forever. Left with a mountain of debt, they have no choice but to sell everything they own and move to the country. Nestled next to Kilsaney Castle, their gatehouse is a world away from Tamara's childhood. With her mother shut away with grief, and her aunt busy tending to her, Tamara is lonely and bored and longs to return to Dublin.When a travelling library passes through Kilsaney Demesne, Tamara is intrigued. Her eyes rest on a mysterious large leather bound tome locked with a gold clasp and padlock. What she discovers within the pages takes her breath away and shakes her world to its core.
My Review:
When offered the chance to read and review The Book of Tomorrow by Cecelia Ahern, I'm not going to lie – I squealed a little bit. You see, Cecelia Ahern is one of my guilty pleasure authors. I read her books when I want to cry a little bit and she became my go-to gal when I outgrew Nicholas Sparks.
That's what makes this review so hard to write.
I'm going to go a little off-topic, but stick with me – it'll make sense soon. When I was a kid, I remember getting on a ride at DisneyWorld – the people mover one. You know – the one that you just ride around in an open monorail type thing and listen to facts about the park? Well, I thought that was just the beginning of the ride and it would end up top where those rockets were because I really wanted to ride those rockets (I never got to ride those rockets. I don't think I would fit in them now.) But instead, we just twisted and turned and moved slowly and instead of listening to what was being said and enjoying the view and the rest for my feet, I twisted my hands and wiggled and whined and complained and then… the ride was over and it was time to go stand in another 2 hour line. You see, I was so caught up in the anticipation of something happening, something I expected to happen, that I didn't enjoy the breeze, or the view, or the time with my family. I wanted more, I craved more… but I never got it.
That's what The Book of Tomorrow reminded me of. I read, and then I read some more, and then I read more and I was teased and given glimpses of those fantastic rockets and I (metaphorically) wiggled and twisted in anticipation but… I never got what I wanted. However, unlike DisneyWorld and my parents (who never told me the rockets were at the end, it was my imagination that betrayed me), I expected more from Cecelia Ahern because in her previous books – she gave me more.
So that is why I was disappointed in The Book of Tomorrow. I expected a character that would seduce me, but instead I got Tamara Goodwin, a snarky, bratty, horrible girl who had me wanting to smack her down more than a few dozen times. Her mother, her aunt, and her uncle were.. quirky and strange, sure – but I never cared two bits about them because, frankly, I was teased and teased but never given anything to help me understand. Instead, like those rockets, they lingered out of reach and never materialized in front of me.
Then there was the "mystery" and "gothic" nature of the book. It didn't work for me. The ruins sounded well.. dirty and not mysterious. I don't know if they weren't described well enough or there wasn't enough background given on the characters, or what the deal was but the story there felt unfinished and haphazard.
The only thing I liked about this book was seeing the end, because then I took my huge dose of reality, closed the book, swallowed the bitterness and sat down to write this review.
So do I stick with Cecelia Ahern? I'll give her next book a shot, because one sour book isn't enough to put me off. But I think she needs to stick with what she knows best – relationships and character-building… leave the fantasy and gothic stories to people who invest themselves well in them.
About the Author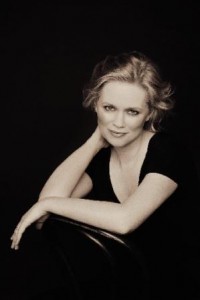 For more reviews on The Book of Tomorrow by Cecelia Ahern, please follow the book tour.